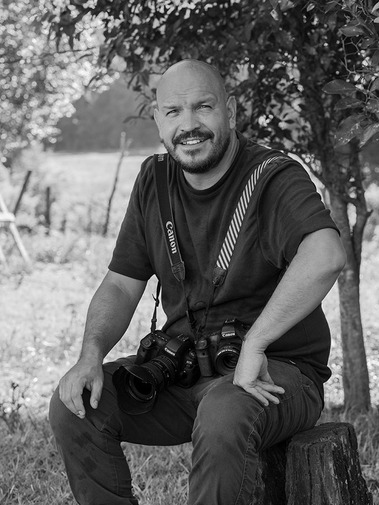 Biography
Baro Brizuela is an independent photographer from Asunción, Paraguay. He works on projects related to sociocultural issues.
He is co-founder of Invernadero, Imagen Fija y en Movimiento, communication content production company; and co-founder of Agencia T, which focuses on documentary photography. He worked as a photographer for Factstory Agency, a subsidiary of Agence France Presse. Currently he also works as a freelance photographer for several institutions and NGOs focused on social, environmental and human rights issues.
He is a graduate from the Law School of the Catholic University of Asunción, Paraguay and a member of the El Ojo Salvaje photographers association.
He is a National Geographic Society Covid-19 Emergency Fund grantee, 2020. Hippolyte Bayard photo essay award finalist in 2020 and 2018, granted by the EOS Association and the French Embassy in Paraguay. His work has been part of several publications and exhibitions.
In 2021, he received the Amnesty International's Peter Benenson Award in the Journalistic Work in Alternative Media category, for the Tetã Japepo photographic project about the Ollas Populares of Paraguay during the covid-19 pandemic.